New Hope
Yavapai Humane Society takes in over 3,000 animals every year. We are committed to finding the best possible outcome for each animal, and to reducing euthanasia. The New Hope Program is the means by which we acknowledge, cooperate with, and support the efforts of partnering 501(c)(3) animal organizations as we all try to find homes for our community's homeless pets. Yavapai Humane Society sends out New Hope requests to our partners of specific long-term or special needs animals in an effort to network or find the best resources for them state- and even nation-wide. In addition, we take in animals facing challenges for placement, or due to overcapacity, from other trusted New Hope rescue and shelter partners seeking help.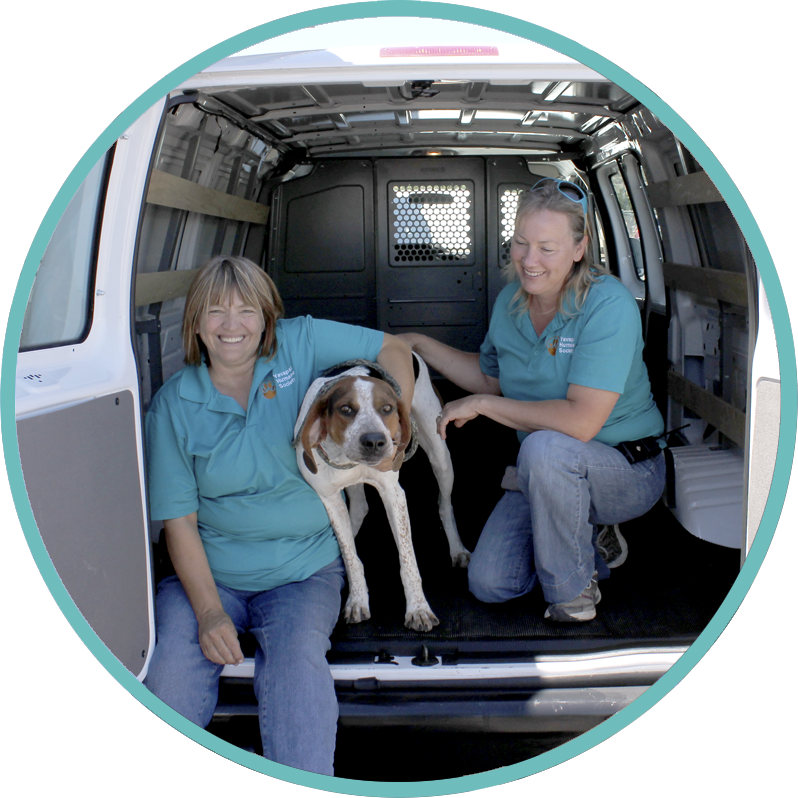 New Hope Partners & Coverage Map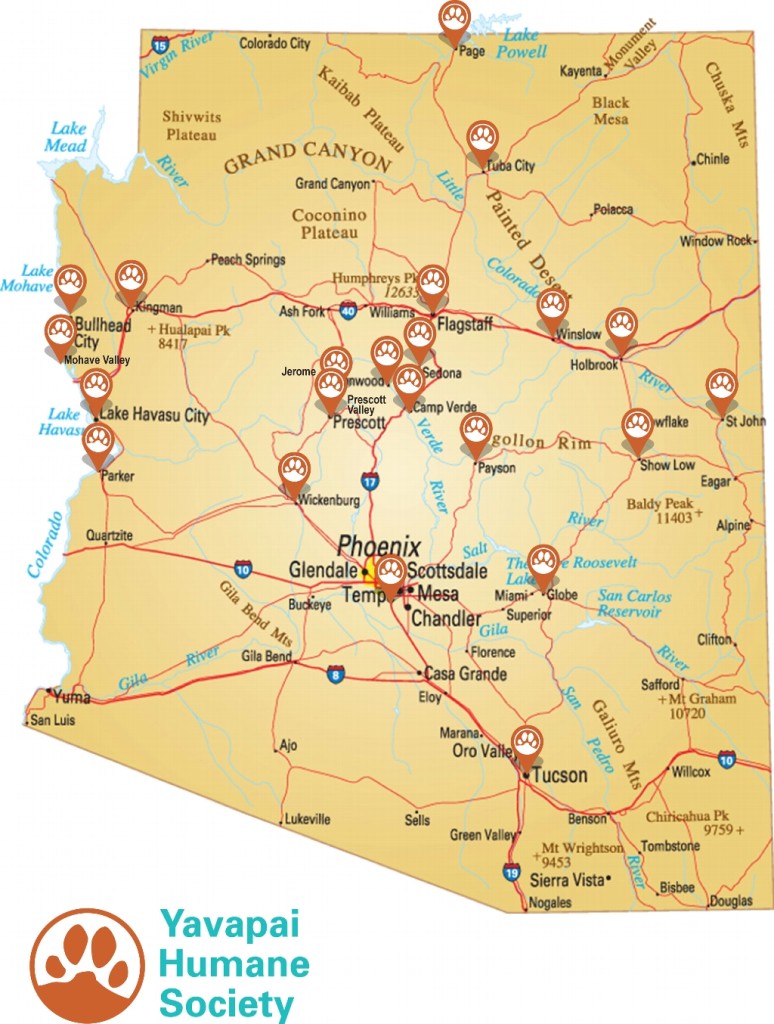 Yavapai Humane Society is currently collaborating with the following organizations.
Arizona Animal Welfare League, AZ Border Collie Rescue, ARK, Humane Society of Central Arizona, Rescue a Golden, Britany Rescue AZ, United Animal Friends, Petey's Playground, New Hope Ranch, Page Animal Care Center, Senior Spaniel Rescue, Second Chance Center for Animals, Ark Cat Sanctuary, PeiPeople Rescue, Lucky Paws, Arizona Pound Pups, California GSP Rescue, Bernese Mountain Dog Rescue, Dane Haven, Desert Harbor Doberman, Arizona Saint Bernard Rescue, Arizona Cattle Dog Rescue, Aussie  & Friends Rescue, Arizona Pug Rescue, Yorkie Luv Rescue, Verde Valley Humane Society, Humane Society of the White Mountains, Humane Society of Sedona, Winslow Animal Control, Kayenta Animal Control Center, Holbrook Animal Control, Western Arizona Humane Society, Cross Paw Foundation, Underdog Rescue, A Passion for Paws, Blackhat Humane Society, Arizona Humane Society, Amazing Aussies, Greyhound Pets of Arizona, Westie Rescue of Arizona, American Black and Tan Coonhound Rescue, Rancho Cucamonga Animal Care & Adoption Center, AZ Basset Hound Rescue, Canine Rescue and Adoptions, Last Chance Ranch Sanctuary
Become a New Hope Partner
If you work with a qualifying animal rescue organization and would like to partner with YHS please complete this application.
Any questions about the New Hope Program can be directed to our New Hope Coordinator by calling (928) 499-9716 or by emailing [email protected].